1965 110. Blue with a blue interior. The car is in excellent condition with a long MOT. Current mileage is circa 70,000. The car is located in Staffordshire, please contact Kelvin on 07590 399309 for futher information.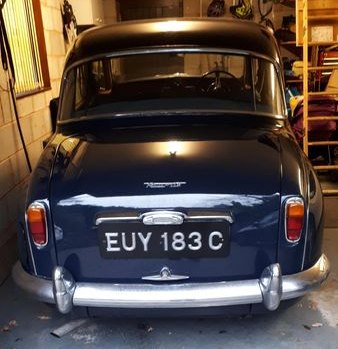 1959 60. I am the third owner since 1993. Good all-round condition, Dark to mid blue, 107,215 miles, original log book. Cross ply tyres, best stainless steel exhaust, history documents. Elderly ower. £4,500 07513 731606 Swansea
P4s available from Stone Classic Cars:
Please contact Stone Classic Cars for the latest information on P4 stock and to also discuss your requirements,
Please click HERE to visit the Stone Classic Cars website or call Rob on 07876 030218 for more information.